You didn't think she was just going to ride off into the sunset did you?   She's vowed to keep in the fight and use the money to help others….From Huffpo: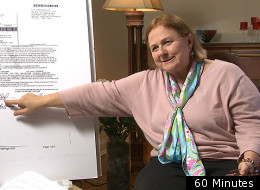 The last four years have not been easy for Lynn Szymoniak. Since early 2008, she has waged a seemingly endless series of legal battles against some of the nation's biggest banks in an effort to save her Palm Beach County, Fla., home from foreclosure. But Szymoniak is about to get some help — a check for $18 million for her role in uncovering evidence of massive bank fraud.
It's a significant win for the foreclosure fraud activist, but in an interview with HuffPost, she emphasized that the settlement now does not undo the damage done to homeowners who were improperly evicted.
"It's very satisfying to have recovered this money for the government," Szymoniak said. "Would it have been more satisfying to have recovered it for homeowners? Possibly."